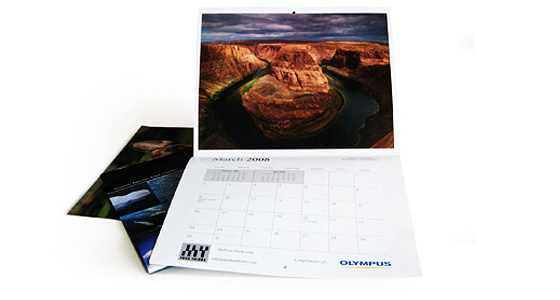 Calendars are a great way promote yourself to your customers all year long.

Stock: Pages - printed on our bright 80 lb glossy stock or bright 100 lb glossy stock.
Cover - printed on 95 bright 14 pt. C2S card stock
Print: Printed full color 2 sided (4/4) CMYK
Bindery: Fold, collated, saddle stitched, Trim and box.
Number of pages available:
24 pages + cover
Finished size available: 8.5"x 11"
Calendars (8.5 x 11)
(8.5 x 11)
80lb
100lb
25

$446.43

$449.88

50

$643.95

$649.13

75

$841.46

$848.36

100

$1,038.98

$1,047.60

250

$2,251.65

$2,268.90

500

$3,278.79

$3,337.53

1000

$3,900.42

$3,981.92

2000

$4,556.55

$4,684.64

3000

$5,212.70

$5,387.36

4000

$5,903.37

$6,124.59

5000

$6,524.82

$6,792.62

10000

$9,822.15

$10,322.84