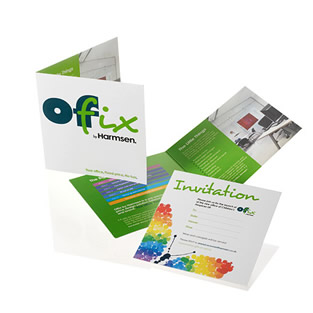 A greeting card is an illustrated, folded card featuring an expression of friendship or other sentiment. Personalized cards are a great way to show your clients they are not just another number in your books.

Stock:
Printed on 95 bright 14 pt. C2S card stock
Coating:
High gloss AQ coating
Print:
Printed full color 1 side (4/0) or 2 sided (4/4) CMYK
Bindery:
Trim and box. Shipped flat.
Finished size available:
10"X7", 8.5"x 11"


Greeting Cards (10 X 7)
(

10 X 7

)
1 side
2 side
100

$234.60

$253.00

250

$285.20

$351.90

500

$368.00

$494.50

750

$453.10

$639.40

1000

$535.90

$745.20

2500

$1,069.50

$1,069.50

5000

$1,564.00

$1,564.00

10000

$2,711.70

$2,711.70

15000

$4,144.60

$4,144.60

20000

$5,451.00

$5,451.00

25000

$6,734.40

$6,734.40
Greeting Cards (8.5 X 11)
(8.5 X 11)
1 side
2 side
100

$234.60

$253.00

250

$285.20

$351.90

500

$368.00

$494.50

750

$453.10

$639.40

1000

$535.90

$745.20

2500

$1,069.50

$1,069.50

5000

$1,564.00

$1,564.00

10000

$2,711.70

$2,711.70

15000

$4,144.60

$4,144.60

20000

$5,451.00

$5,451.00

25000

$6,734.40

$6,734.40